Hi Yogis!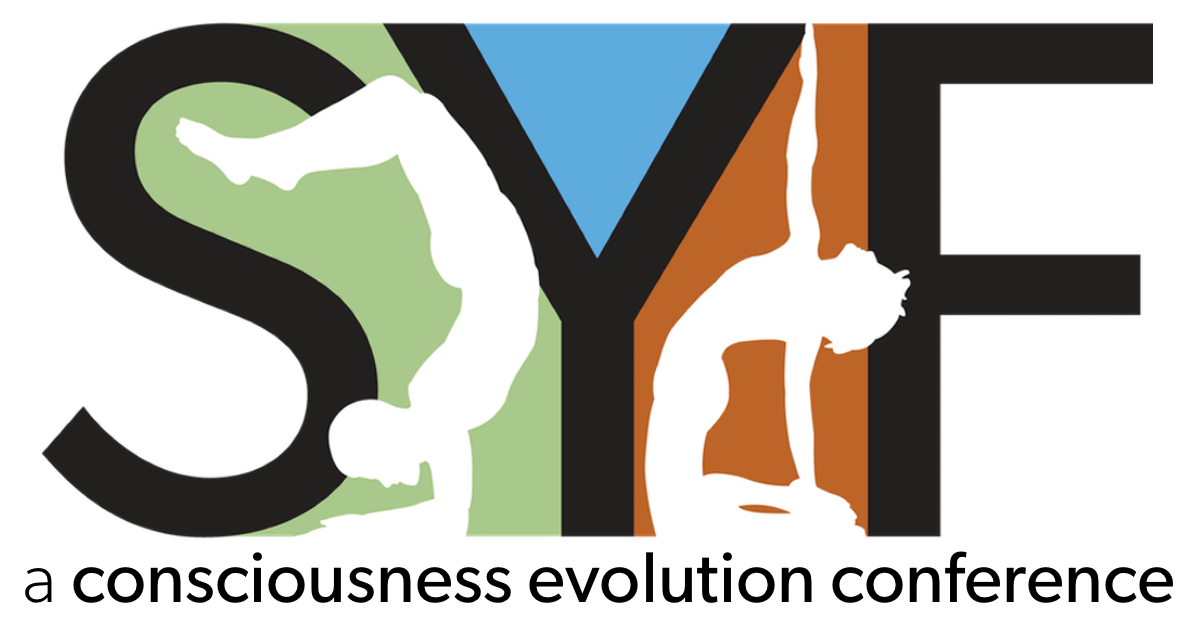 Team SYF, on the ground in Sedona, reporting. The weather is perfect, the surroundings spectacular, the details in place. We await you to complete the experience!
This message is chock full o' details so relax and get ready to picture yourself in Sedona! At ease, filled with shakti, and most of all… connected.
Registration opens at 3pm Thursday and will be open until 10pm. On Friday and Saturday registration is from 6:30am-9:30pm, and on Sunday from 6:30am – 4:30pm. Make registration your first stop! You do not need to print your ticket, simply state your name and show ID when you check in.
Registration is located in the Tequa Ballroom of the Hilton Sedona Resort at Bell Rock. The Ballroom is a separate building "downhill" a bit from the main building, and at the end of the parking lot (bear right) that you enter from. Overflow parking is at the Collective Sedona, closer to the roundabout than the Hilton.
Tequa Ballroom is our Heart Center of SYF2016, filled with vendors, a classroom area and ChocolaTree Organic Eateries conscious cafe. Chocolatree serves organic, non-GMO, soy-free, gluten-free, processed sugar-free deliciousness to keep you fueled throughout the weekend. We have created a "Where to Eat" guide in the program and on the website, as well, for your convenience. Most of the Village of Oak Creek (our neighborhood for the weekend) is walkable. (Sedona restaurants close early so plan accordingly).
And… it is a new moon! Sedona/VOC is an international dark sky town. Please bring a flashlight, a headlamp, or keep your phone charged because you will need something to light the way when the sun is not up. Which… is perfect for stargazing!!! Join us Thursday night on the deck at the Collective Sedona (right next door) where Sedona Stargazing will point us to celestial objects. Jupiter is in the sky!
6am classes: If you arrive late and are unable to check-in at registration prior to a 6am class please simply print your ticket and be sure that your name is on the list for that class – our Angels are instructed to let you in without a wristband in this case. In all other cases you will need your wristband – which we will give you at registration along with a few other things to get into classes, workshops, and events.
Not preregistered for a class or its showing as full on our schedule? Arrive at the class early and join the "rush line". If all preregistered attendees have not arrived by 5 minutes into class time, the rush line will be let in. So, turn that over and what do you get? Be on time! Please also be mindful not to stay after and chat in the classroom as there are only 15 minutes between most classes. And please refrain from wearing scents, many people are sensitive.
Driving in Sedona can be a bit tricky – what with no streetlights and the roundabouts. For roundabouts, you wait for an opportunity to enter them, and once you're in you have the right of way so keep going! Be very mindful of other drivers as not everyone gets this simple formula… Getting here and around.
We do hope you will join us at the general plenary sessions every day – AMPLIFY sessions are our one opportunity to gather together in a single space and set a shared intention. We have amazing speakers lined up for these and will have Q&A. We are having our first gathering at the Opening Ceremony on Thursday, and will meet both Friday and Saturday mornings in the main ballroom. Sunday morning we are so blessed that World Peace Initiative will lead us in a meditation for world peace, something they do all over the world – Sedona is their first World Peace Meditation in the US! We will all have plenty of opportnities to Release, Gather and Integrate throughout the weekend, learn meditation practices, and juice up our vibe. With Sedona's charged vortex energy we have the opportunity to AMPLIFY some big waves of peace and healing to the world on Sunday morning! Be there!
If you are wanting to gain CEs for NCBTMB or Yoga Alliance you can visit Sedona Wellness at registration and they will assist you with the process. Yoga Alliance also has a booth and are eager to answer any questions you may have about their CEUs or anything else!
We have added a couple of post-conference opportunities on Monday so be sure to check them out! The Yoga for PTSD pre-conference is already underway and we are so honored that yoga teachers from all over the country have come to learn from the outstanding faculty we have assembled! There's still time to sign up for Tymi Howard's Yin Immersion on Thursday and Stephanie Spence's Secrets of Social Media Thursday at noon.
Which reminds me! Follow us on social media! We will have plenty of cool prizes from our sponsors, partners, and vendors to give away throughout the weekend for playing with us on instagram, twitter, and facebook. (Yes, we have heard of snapchat, no we don't know how to use it yet!).
We already told you how great the weather is – blue skies, clean air, warm sun, birds chirping – but you do need to know it cools down significantly at night in the desert. So while you may be down to shorts and a tanktop during the day with hat and sunglasses on, you will want layers for before the sun comes up and after it goes down! And drink lots of water! We are in an arid climate and at elevation, this is important.
Recommended to bring:
hiking shoes, hat, sunscreen, water bottle, cushion, any props you love (a strap in particular is something we won't have very many of). We will be using Three Minute Eggs throughout the conference, those cool yoga props that work as a block and a bolster and have nice curves… Bring your yoga mat but don't worry, we will have some travel mats for sale and a limited number to rent if you are unable to bring yours/don't have one. Bring a notebook or journal and an open mind.
A few more details that may be of interest:
We have a Kids Yoga program all weekend long! Can be drop-in or half day passes, or weekend passes. This is a family affair.
The Conscious Expo is free and open to the public so tell your friends to come on by and do some shopping and maybe stay for an evening kirtan (single tickets are available).
Wasa crackers (have you not had them? Their catchphrase is perfect: Surprisingly Satisfying!) will be offering us some yummy options at morning and midday break times every day. They are non-GMO and Marc and I have been eating them for years. Super yummy and good in a million different ways. So be sure to stop by and say "hi" to Tanya while you snack.
Robert Sturman has just agreed to do a yoga photo shoot on Sunday morning at daybreak! We are so grateful for his support of our trauma-sensitive yoga programs and this fundraiser event. And you are sure to be super-shaktified by then. Limited space available. Book now!
With performances by Lamonte Tales Goode, Vo Vera of the Sacred G's, White Lotus Bellydance, Joanna Mack, AcroBody and more we have a fun-filled weekend planned for you above and beyond the sessions you choose. We are so grateful you trust in us to usher in a transformation of sorts, and we thank you for being willing to explore your own self and to show up in the world from a place of cultivated ease.
We will see you shining soon.
In service & joy,
Heather & Marc Titus and the SYF Team
Still have QUESTIONS?
Contact us at info@sedonayogafestival.com
PS – We have a FAQ page 🙂 Here's one:
How do I find the schedule that I created?
Navigate to the schedule page of the SYF website, there is a login option at the upper left. You can either view the check marks next to the classes or you can click on your profile icon and select "my Sched"